Rare winter snowstorm expected to blanket holy city of Jerusalem tonight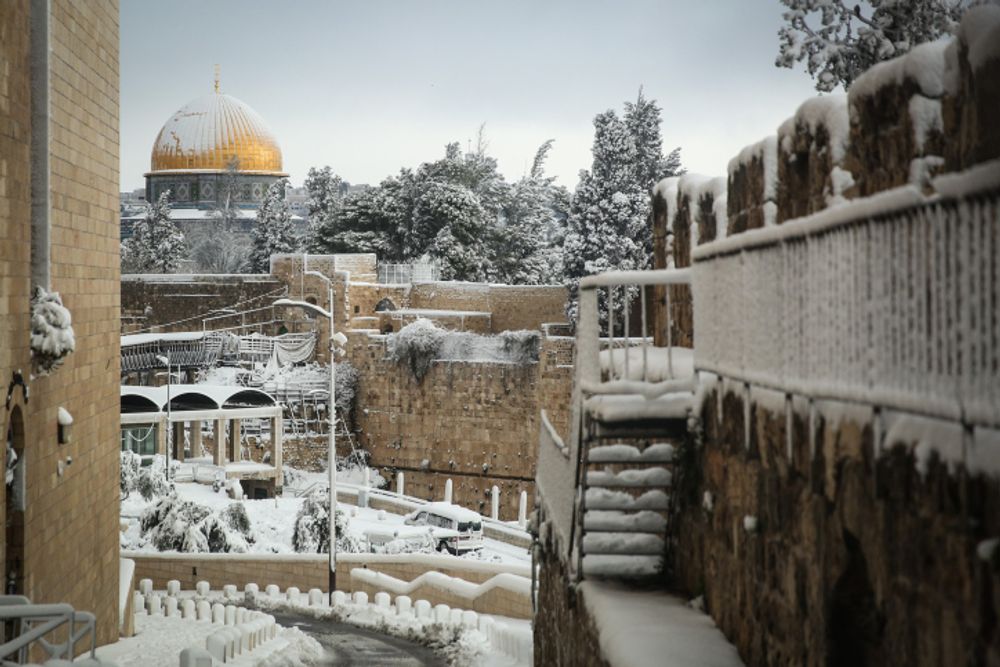 'We are doing everything to prepare as much as possible,' Jerusalem Mayor Moshe Leon said
Communities in northern Israel and the holy city of Jerusalem began preparations on Tuesday for a rare snowstorm expected to arrive later in the evening, according to Israel's Meteorological Service.
At least four inches (10 centimeters) of snow is expected to blanket the streets of the capital, and up to 11.8 inches (30 centimeters) are expected in the Golan Heights.
The first snowflakes are expected to appear as early as Tuesday evening in Jerusalem, with the storm expected to intensify Wednesday afternoon and continue until Thursday morning, according to forecasts.
Accommodations are also being offered to homeless individuals, said the mayor of Jerusalem, Moshe Leon.
"We are doing everything possible to prepare... for the announced weather forecast," said the mayor.
Leon also indicated that a last-minute decision would be taken on the opening of schools and kindergartens.
The neighboring town of Mevasseret Zion has for its part already announced that all classes will be held online on Wednesday.
Meanwhile, in the north of the country, the city of Safed was preparing snowplows on Tuesday and distributing blankets to those who might need them.
The municipality also warned residents to prepare for possible disruptions to the power supply.
This article received 0 comments