Young Orthodox Jew with disability walks runway at New York Fashion Week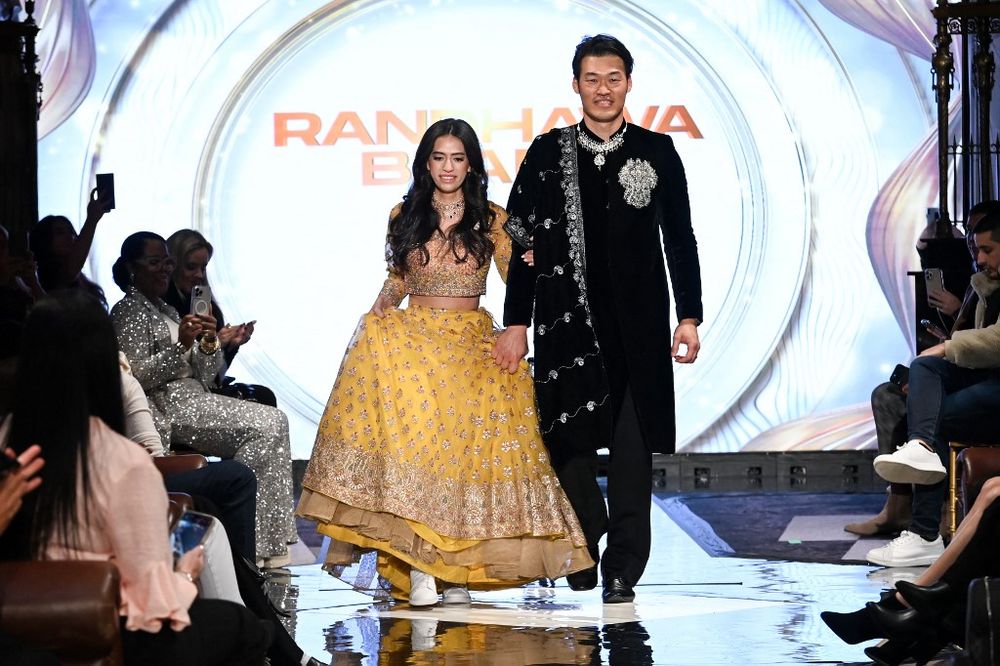 Lily Brasch suffers from a rare form of muscular dystrophy which limits her ability to walk
Lily Brasch, a young Orthodox Jew who campaigns for greater visibility for people with disabilities, walked the runway at New York Fashion Week.
The young woman, who calls herself Lily B., suffers from a rare form of muscular dystrophy which limits her ability to walk. She is the second model with this disease to parade at New York Fashion Week, after actress and model Jillian Mercado in 2020, who used a wheelchair.
"It was really good, it was liberating," said 22-year-old Lily Brasch, who sported a gold saree on the catwalk by Randhawa, which specializes in modern South Asian style. "I never thought I would ever do something like this."
In addition to her disability, the young woman had to overcome another major obstacle as the fashion show was originally scheduled for Friday evening during Shabbat. However, she managed to change her time on the runway to earlier in the day, and made sure to book a hotel room to spend Shabbat there with her sisters.
"I prioritize representing disability and bringing joy and pride to this community, but I also prioritize my faith," the young woman explained.
Brasch was 16 when she was diagnosed with centronuclear myopathy, a rare form of non-progressive muscular dystrophy. She was then told that she would never be able to walk or lift heavy objects without help. Despite her condition, she did not let herself be discouraged, and decided to transform this diagnosis into motivation to "prove that barriers can be crossed."
In March, this student at the prestigious Columbia University in New York who created the Born to Prove foundation promoting disability awareness, climbed Mount Camelback in Arizona - her own Mount Everest. An accomplished sportswoman, she also participates in bodybuilding competitions.
"My Jewish identity has inspired me, in the sense that I deeply believe that we are all on this earth for a reason. Each of us has a purpose, and that's what my religion has helped me achieve," she said.
Brasch added she was delighted with the reactions on social media after her performance on the catwalk at Fashion Week. "People praised me for being able to bring disability to light while remaining true to my religious beliefs."
This article received 1 comments