American tourist destroys museum statues for 'violating the Torah'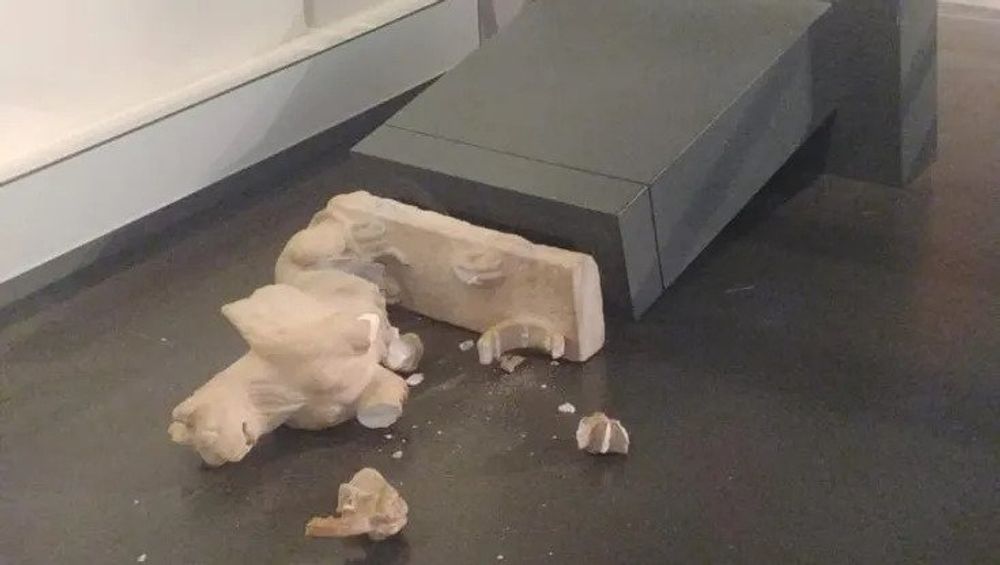 The police have launched an investigation and the tourist will appear before Jerusalem Magistrate's court
An American tourist in his 40s was apprehended by Israeli security forces for damaging and destroying ancient Roman statues exhibited at the Israel Museum in Jerusalem.
The incident took place on Thursday, leading to the detainment of the tourist, who claimed he destroyed the statues because he believed they were "blasphemous" and violated the Torah.
The suspect, identified as an American citizen, was taken into custody by museum security personnel after being observed shattering two ancient Roman sculptures dating back to the 2nd century CE. These sculptures held significant historical and sentimental value.
The Israel Police have launched an investigation into the incident, and the suspect is scheduled to appear before the Jerusalem Magistrate's Court on Thursday for further proceedings.
The Israel Museum, while condemning the incident as "extremely worrying," has already engaged its preservation experts to assess and address the damage inflicted upon these invaluable artifacts.
This article received 1 comments