Maccabi Tel Aviv confirms sale of Daniel Peretz to Bayern Munich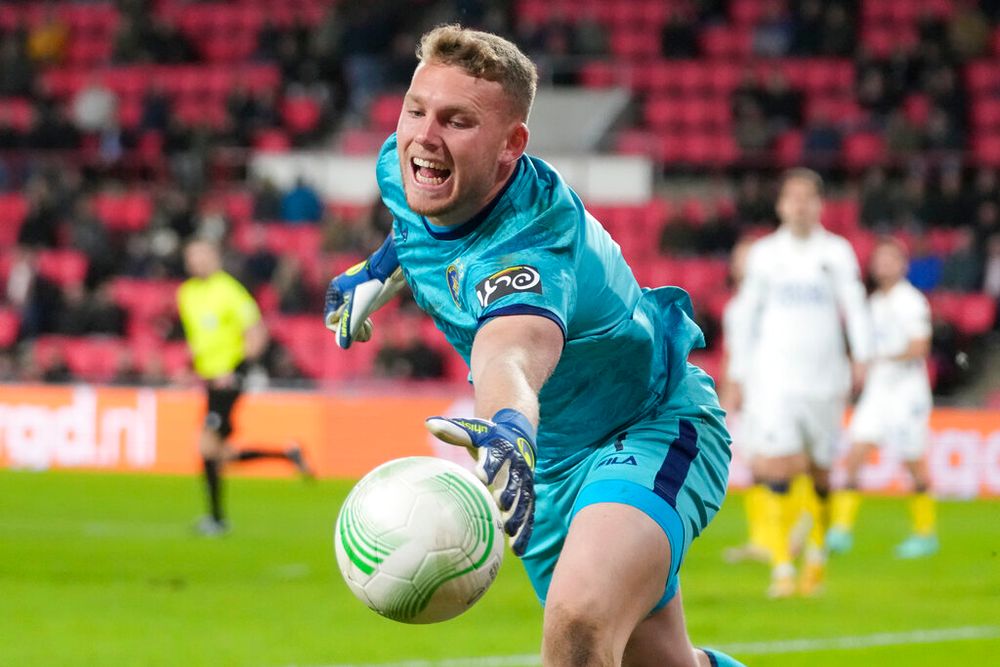 'We are expected to say goodbye and wish Daniel Peretz, our goalkeeper and dear friend, a successful journey,' says Tel Aviv soccer club owner Mitchell Goldhar
Israeli soccer star Daniel Peretz will be transferred to Germany to play for the Bayern Munich Football Club, his Tel Aviv team confirmed on Thursday.
"In the coming days we are expected to say goodbye and wish Daniel Peretz, our goalkeeper and dear friend, a successful journey," Maccabi Tel Aviv club owner, Mitchell Goldhar, told Walla! News.
"A product of the youth department of Maccabi Tel Aviv from the age of five, an Israeli and a beloved member of the Maccabi family, he is endowed with character traits that surpass even his abilities and professional qualities, which are from the highest level," Goldhar added.
"We are sad to see Daniel leave, but at the same time we are also proud in many ways and wish him and his new club, Bayern Munich, success in the years to come," the owner concluded.
The five-year deal to acquire Peretz from Maccabi Tel Aviv was first revealed on Wednesday by sports journalist Fabrizio Romano, renowned for his scoops into such contracts, and confirmed after one final game, which the Israeli team won 1 to 4.
The German team will reportedly pay Maccabi Tel Aviv $5.43 million for the Israeli goalkeeper, making it one of the largest deals in Israel's soccer league history. The deal is also being heralded as a transfer to a team as renowned as Bayern Munich, considered the most successful club in Germany.
The Israeli soccer star, who holds a German passport, will undergo his first medical tests in Germany at the end of the week, and may take up Bayern Munich's third goalkeeper spot as early as Sunday.
This article received 0 comments